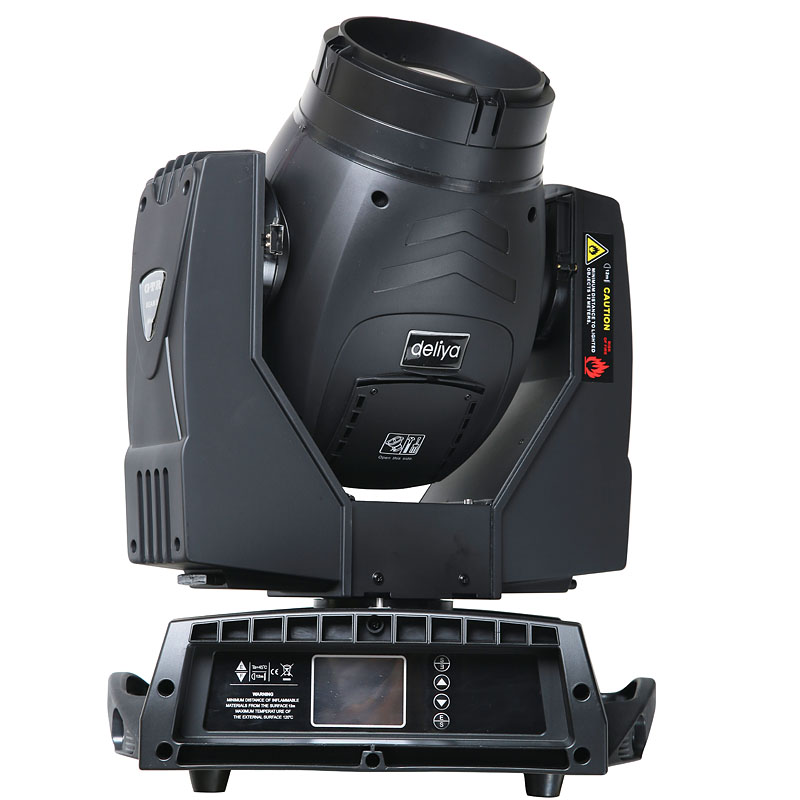 GTR BEAM 330 IP54,water proof lighting,water proof beam light,deliya,water proof stage light,
2020/3/8 viewers
Brand

:deliya

Type

:GTR BEAM 330 IP54
Technical Feature

Lamp

Phnx

MSD 330W R15
Control
Lamp on/off via console or manual
Ballast
Electronic ballast: 100V-240V 50-50Hz
Color wheel
14colors+open;Rainbow effect and 14 colors mixing
Gobo wheel
Static gobo 16+open
Gobo flow and shaking effect
Gobo random position and counter-clockwise rotation
Strobe
Independent strobe channel 1-20 flashes per second,built-in macros functions
Dimmer
Independent dimmer channel ,0-100% linear dimmer
Frost
Independent linear frost
Especial effect
1、Cut light and lamp on/ off function

2、16 facet prism rotation and position,Prism and gobo combination,built-in program

3、Motorized smooth focus,with column lens (high-end optional ),digital random position and shaking function . Combing with the 16 lens ,
it can achieve abundant miracle effects

4、Internal focus lens to achieve precise focus effect
x/y movement
X/Y motors three phase(high-end optional ),pan540, tilt 280,automatic pan/tilt correction,independent pan/tilt
speed adjustment, fine-turning function
x/y resolution
8/16 bit
Temperature control
function
equipped with fan speed control system to prevent the bulb from burst
Focus
Large 155mm diameter front lens
control and programming
20/17/16 DMX512 control channel LCD display,3 pin XLR male, 3 pin XLR female
Display
2.8' full color Touch screen

IP Rate

IP54
Dimension
330×405×475mm
Weight
25 kgs




Protection grade certificate

































Introduction
Speciality :
1、With internal focus lens and more narrow beam angle (2°),it can achieve 80000lumen at the distance of 20M .Promote extra more 30% lumen than common beam lights .
2、With two lenses design ,and lens mixing function (high-end optional ),it can achieve abundant effects.
3、With many built-in programs ,it can achieve simple functions without controller .
4、With IP 54 waterproof rate ,it can meet the outdoor performance requirement .
More Products